Smart Randomness Jet Air Drawing Ball Lottery Bingo Machine for celebration events
不能存图片
Smart Randomness Jet Air Drawing Ball Lottery Bingo Machine for celebration events
What is Air mix lottery?
The principle of the Air mix lottery machine:
This principle is more complicated. When the lottery machine is started, the fan introduces air into the pressure pump, and the pressure pump blows compressed air into the mixing chamber (transparent container) through the air guiding tube. The lottery ball is "stirred" under the action of the airflow, and the electronic control module opens the ball valve according to the time setting timing, and sequentially blows out a prescribed number of lottery balls, and the power source automatically turns off after the lottery is over.
Product detail
| | |
| --- | --- |
| Product Name | Air Drawing Ball Lottery Bingo Machine |
| Model | IMY-A680 |
| Size | 73*73*188cm |
| Weight | 70KG |
| Capacity | 600 pcs balls |
| Power | 550w |
The air-mix machine
It uses ping-pong balls that are painted with numbers and carefully calibrated for size and weight.
These balls are released into the machine and jets of air blow up through the chamber to mix them.
To select a set of balls for the air-mix machine, the operator opens a valve that allows air out of the machine through a set of tubes near the top of the machine.
Once the valve is open, balls are blown into the tube and are then transferred through another clear tube into a display area for reading.
Application areas
Bid, Auction, Games Room, Lottery Bet and all other profession, such like celebrate in factory and company, estate and other lottery activities.
Package Safe package: wooden box
Payment terms: T/T 30% deposit and 70% balance before delivery/Cash/Western Union
Leading time: 7-15 business days after receiving deposit (Mass order excluded)
After-sale service: 12 months warranty against shipping date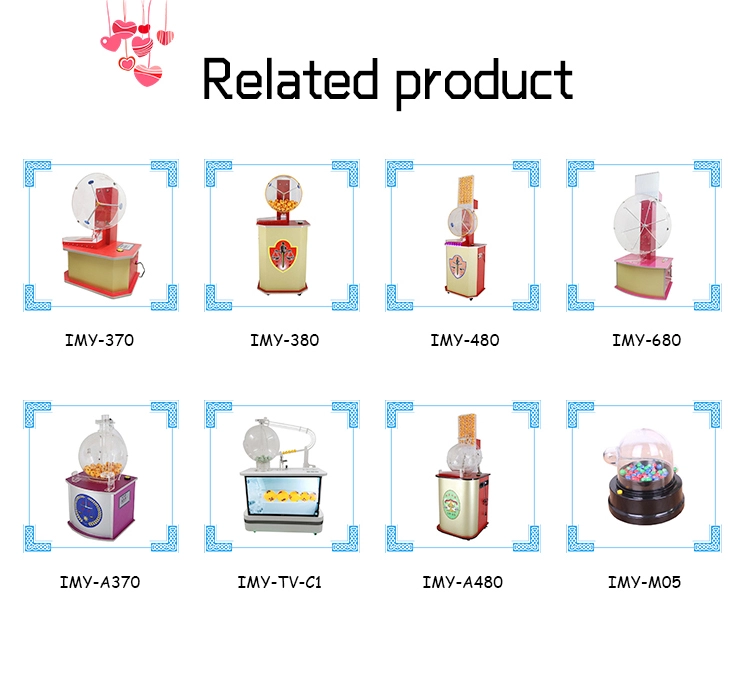 If you need more information about our lotto draw machine contact us
24 Hour hotline: +86 18820018779 (Ms. Suqi Su)
Email: suqi@imyjoy.com
Tags: smart randomness jet air bingo machine, drawing ball lottery bingo machine, smart randomness jet lottery machine, automated lottery drawing machine
If you want to know more products, we have: lotto mixer bingo machine, jackpot loteria lottery bingo machine, return balls function stirrer lotto machine
Ball Capacity:

600pcs
Machine type:

Air mix lotto draw machine ,Air-blowing lottery machine
Usage:

Lottery Bet,Bid, Auction, Games Room, or other profession area, like celebrate in factory and company
Option function:

Remote control functions, RFID functions etc
Using time:

7*24 hours operation

Your cart is currently empty.