IMYJOY
Mini Bingo Playing By Hand Gambling Game Machine Lottery Machine
Mini Bingo Playing By Hand Gambling Game Machine Lottery Machine
What is lottery machine?
The design process of the lottery machine is based on scientific principles, and the design of the series of lottery machines is completed through repeated experiments and demonstrations. The performance characteristics of the lottery machine ensure the fairness of the lottery results. Technical level: With the continuous improvement of the technical level, from the original manual to the now fully automated lottery. The lottery machine is divided into two types of lottery: one is agitating; the other is blowing. Lottery is performed in two different techniques and in different ways.
Type

Lottery machine

Balls Szie

40 MM

Ball Numbers

200 balls for ship, 300balls for choice.

Place origin

China

Company

IMYJOY

Size

50*28*46cm

Voltage

110V/220V

Balls type

200-300pcs, recommend 200pcs.

weight

5.5KG

Balls Type

gold, gray, black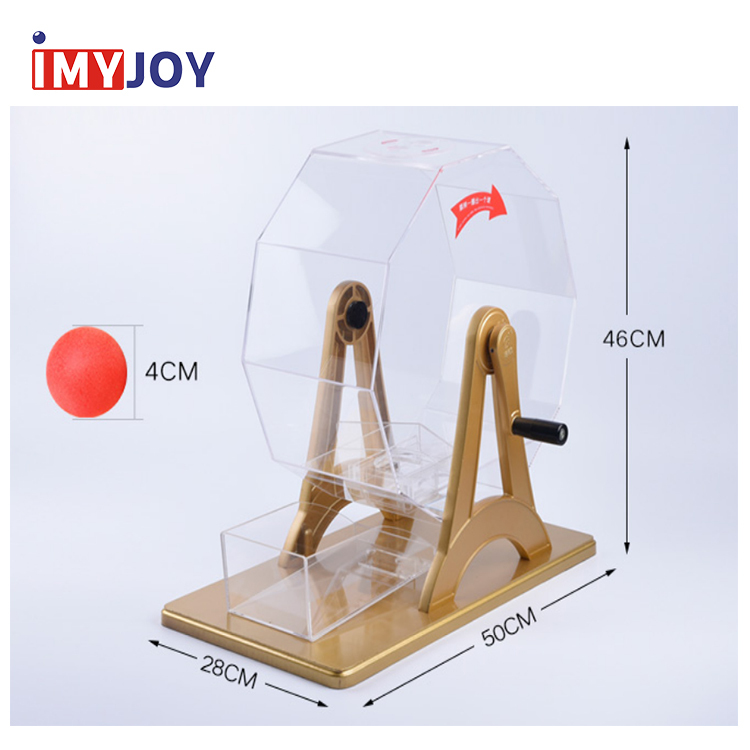 Each lottery machine are packed into foam and then into one master carton.

Small size: 50pcs balls; size:32*22*34cm
Midel size: 100pcs balls; size:36.5*25*37cm
Big size: 200pcs balls; size: 50*28*47cm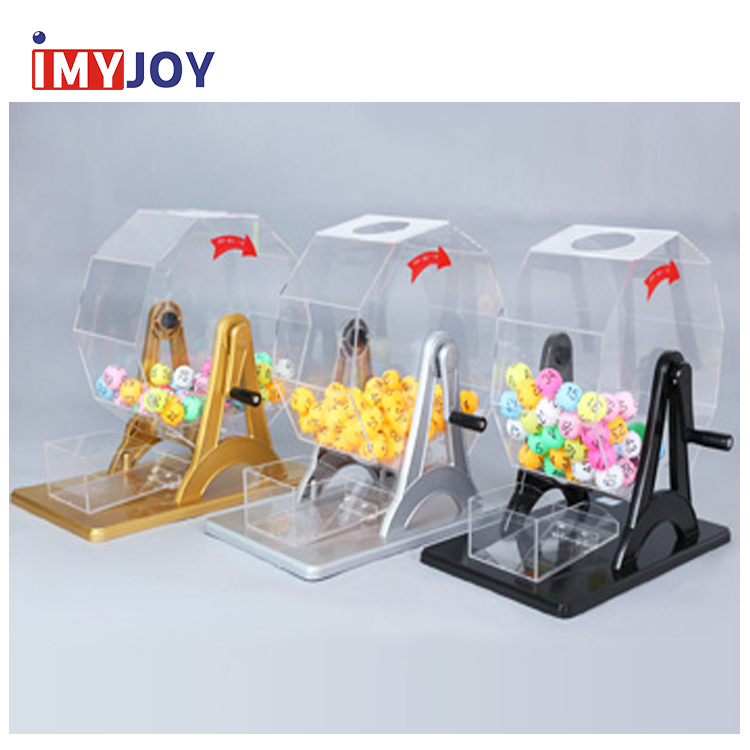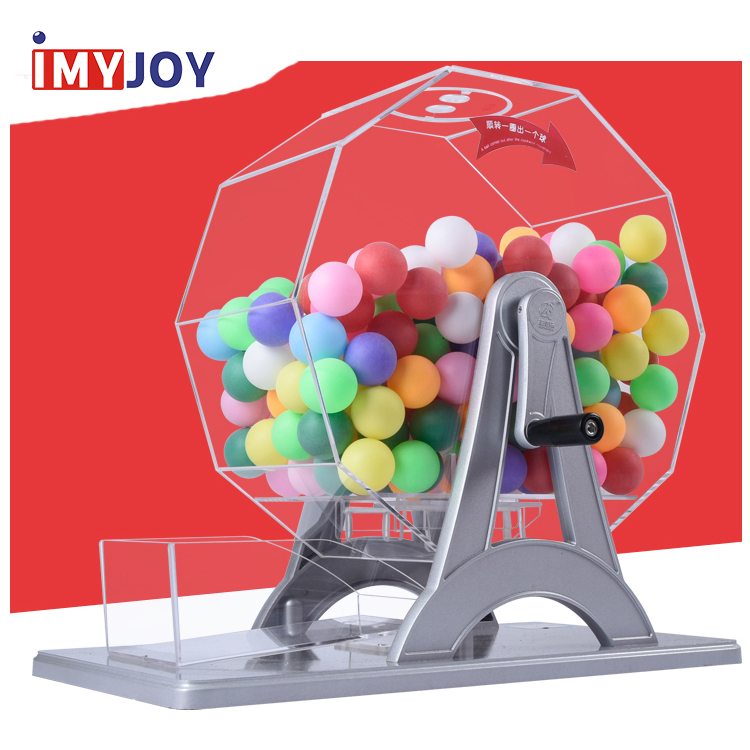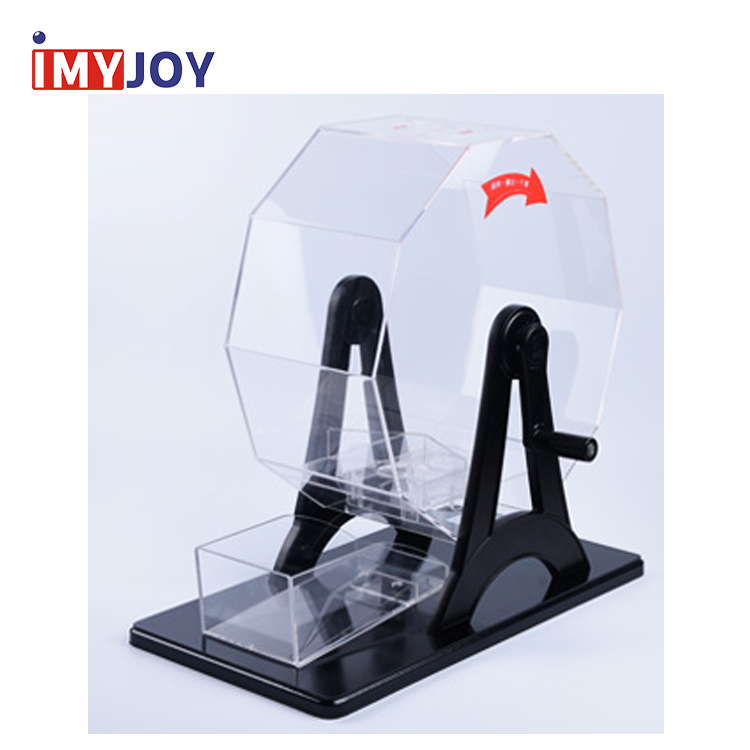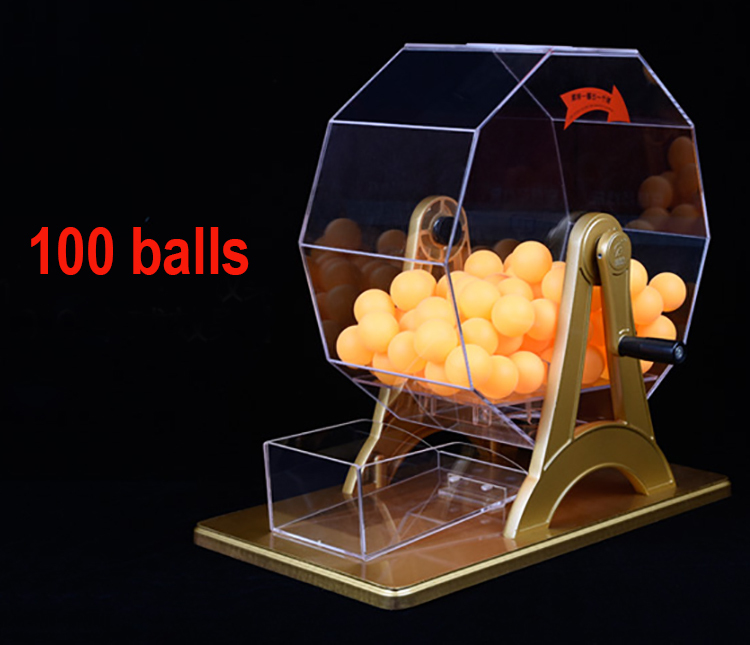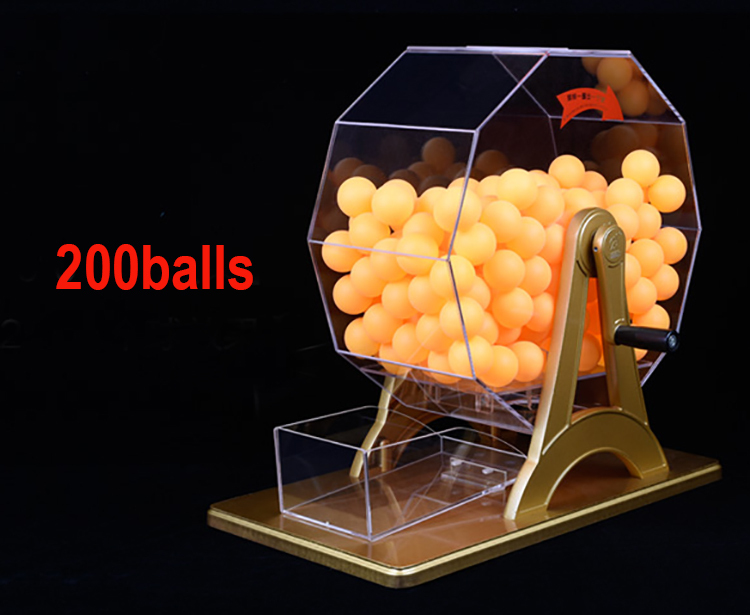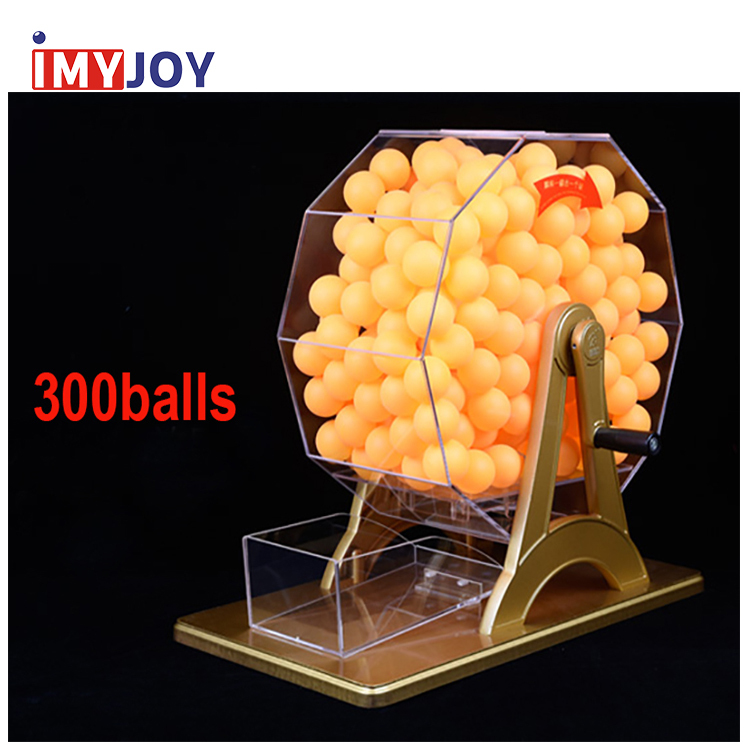 How to Play:
1. Clockwise rotation for getting balls, counterclockwise rotation for shuffing;
2. Make a clockwise tum and stop at the bottom to get one ball out;
3. Make more clockwise tums to get more balls;
4. Don't roll too fast or the ball may pop out of the platform.
Application areas
Bid, Auction, Games Room, Lottery Bet and all other profession, such like celebrate in factory and company, estate and other lottery activities.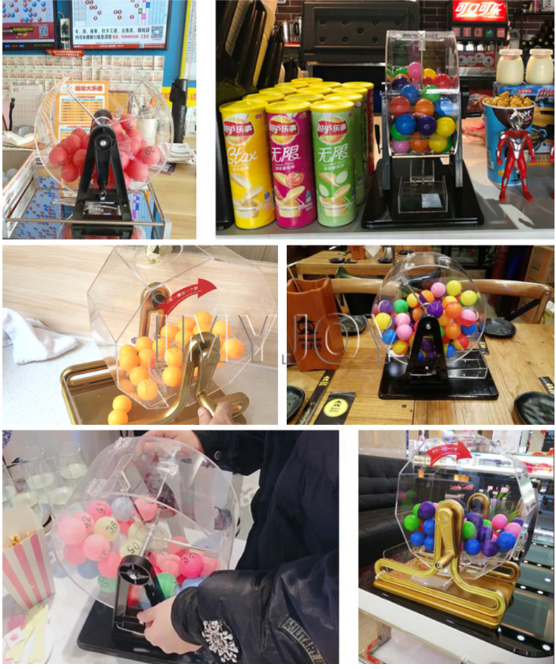 Advantage
1. No MOQ requirement : We can meet your promotional business very well.
2. Accept OEM : We can produce any design.
3. Good service: We are available 7 days a week
4. Good quality : We have strict QC system quality reputation in the market
5. Samples will be shipped by DHL , UPS , TNT or FEDEX within 1-3 days .
Ball capacyity:

300 balls
Color :

Black,Golden