IMYJOY
Fully transparent cylinder stirring two-color 4cm diameter ball lotto bingo machine
Fully transparent cylinder stirring two-color 4cm diameter ball lotto bingo machine

Products Details
| | |
| --- | --- |
| Product Name | Ball lotto bingo machine |
| Model | IMY-FJC600 |
| Size | 70*50*125cm |
| Weight | 53KG |
| Capacity | 50-200 balls |
| Power | 150w |
Ball lotto bingo machines are the most popular. It is interesting to watch how the numbers are selected. The draw with a mechanical lottery machine is more transparent. The players can see exactly how the mechanism is working and watch how the balls come out of the lottery ball machine. The players can see the lottery balls all the time during the draw.
A popular type of mechanical machine is the "gravity pick" machine. This machine has a drum with arms rotating inside the drum. The balls go to the drum from the balls container. The drum has a hole, and when the gravity pushes the ball with the lottery number to the hole, a ball goes to the special tray for the winning numbers.
The mechanical mix lottery or bingo machine is special designed for the Lottery Bet,Bid, Auction, Games Room, or other profession area, like celebrate in factory and company, estate and other lottery activities which will surely help you to gather many people....
We can customzie lotto draw machine color according to your need, also can customize lottery balls for you.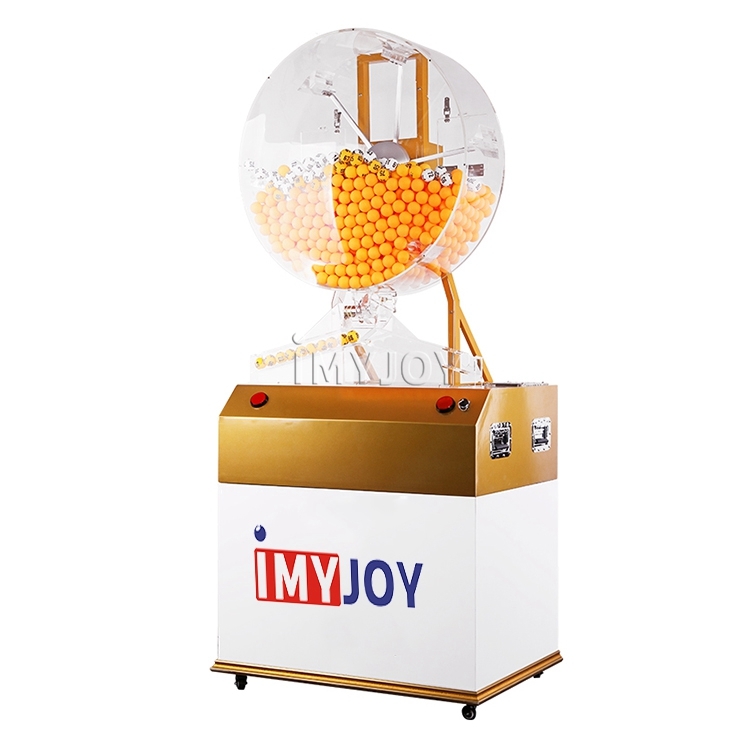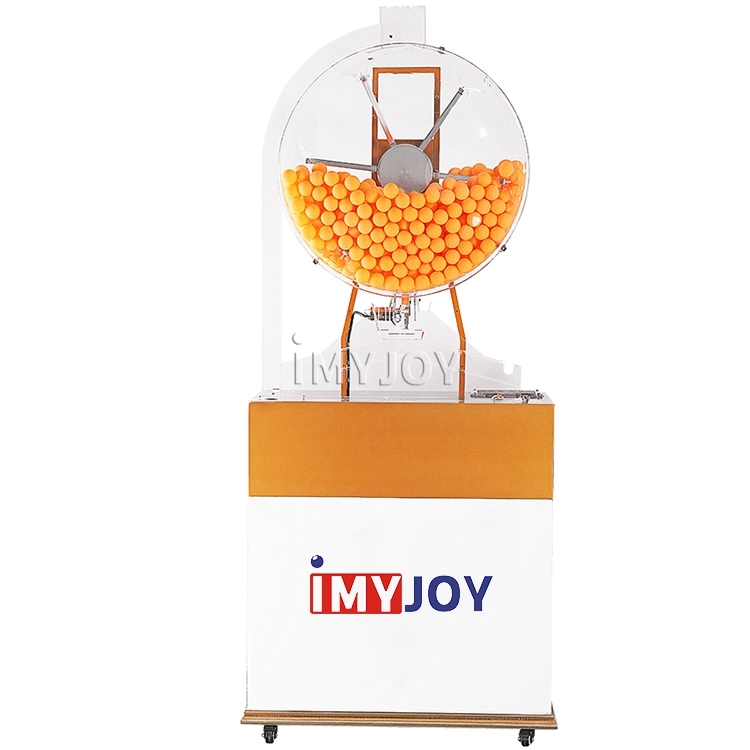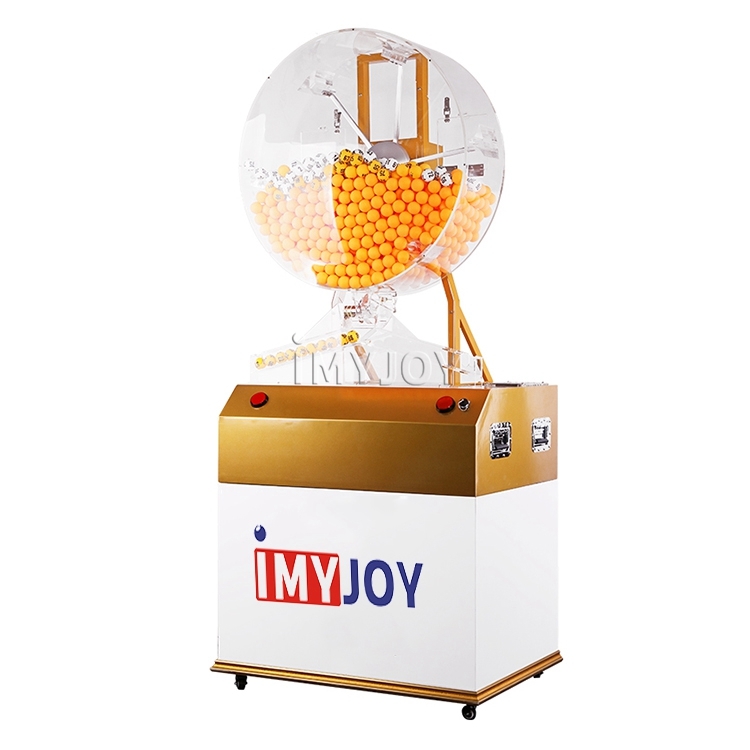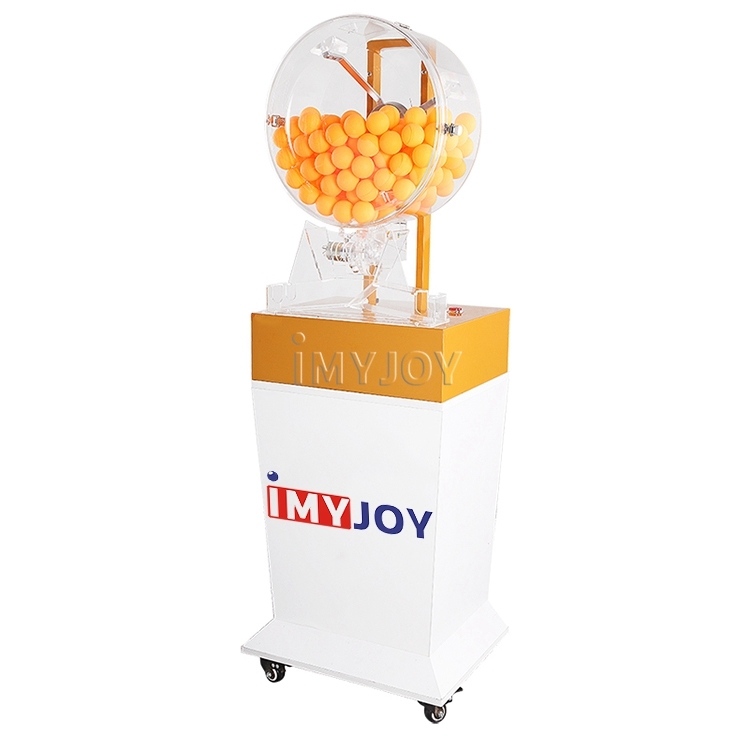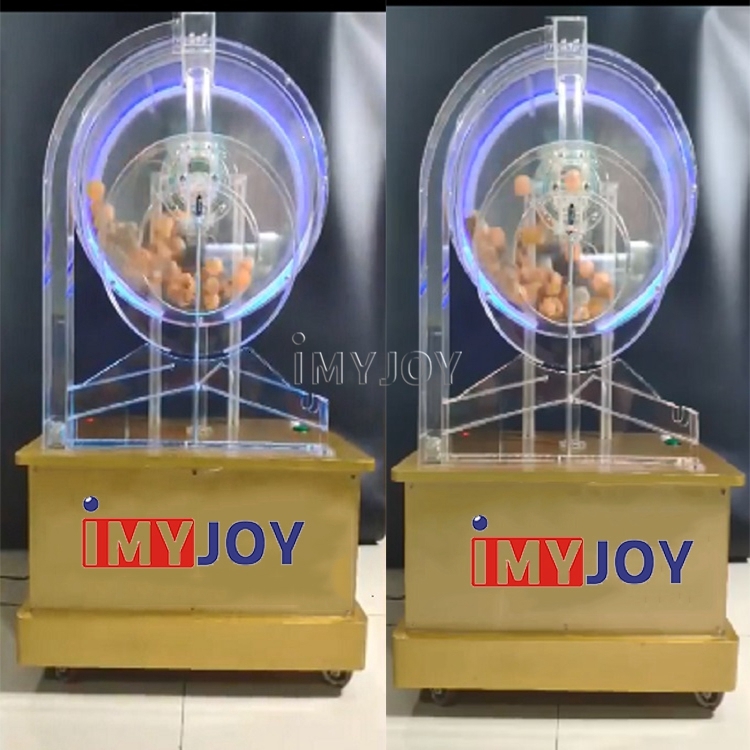 Features:
Fully transparent cylinder
It adopts fully transparent organic materials and has high definition. In the process of the lottery process, the fully transparent operation mode aims to show everyone the principle of "fairness and justice" in the most open way.
Pure aluminum stirring rod
It adopts pure aluminum widening six-link center balance design principle, which has the characteristics of high strength and light material. During the process of starting the stirring movement, the force point of the driven stirring paddle is more balanced and uniform, so that the ball can be more continuously dispersed. Effect.
Pillow with pick
The stirring paddle with the most reasonable pillow-shaped surface section structure has been specially designed through experiments, so that the order of the rolling balls in the transparent cylinder makes the balls more dispersed, and the noise of the table tennis balls is less during the stirring process. , the stirring form is more atmospheric and beautiful, reflecting a more perfect fair lottery method.
High-quality plywood chassis base
Thickened high-quality splint.
Application areas
Bid, Auction, Games Room, Lottery Bet and all other profession, such like celebrate in factory and company, estate and other lottery activities.
Customize service
IMYJOY can customize lottery machines base on your requirement, Except the machine outlook and color , we can also customize extra function for you, like Remote control functions, RFID functions etc.
Package Safe package: wooden box
Payment terms: T/T 30% deposit and 70% balance before delivery/Cash/Western Union
Leading time: 15 workdays after receiving deposit (Mass order excluded)
After-sale service: 12 months warranty against shipping date.