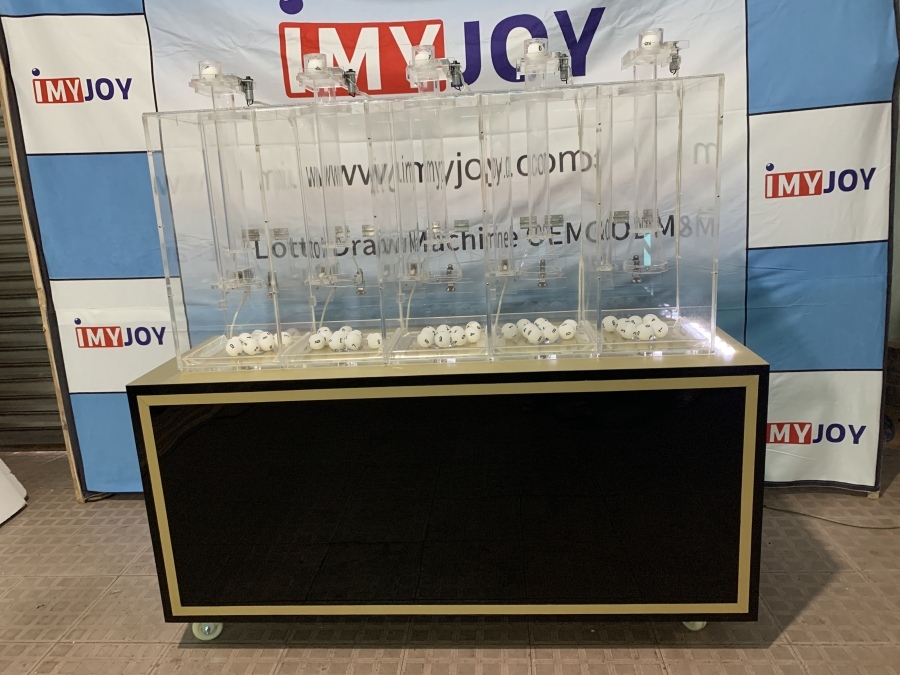 What is Imyjoy lotto advantage of lottery draw machine?
Friday, 01 July 2022

1

1312

0
1:How many kinds of lottery machine Imyjoy produce:
Gravity pick model(manual,semi-automatic,automatic);
2: How many sets can customize?
1set can customize ;
3:You machine can operate by App?
Yes, we have the App remote controller with different language;
4:How many balls Imyjoy lotto machine can operate?
From 5balls to 2000balls;
5:You have RFID function?
Yes, we can accept RFID, software and hardware accept customize.
6:What is the material of Imyjoy lucky ball?
①Standard pingpong ball (orange/white color) is ABS material, other color that is PP material,
②EVA foam solid ball;
7:How many sides number of the ball?
Normally,Imyjoy supply 1side, 2sides,4sides,6sides or other LOGO/other requirements customized;
8:How many balls draw out one button?
Imyjoy lotto machine have 1/2/3/4/7 or 1/2/3/4/5 number button (Press which number that mean how many balls draw out), we also can customize based on your requirement;
9:How long time one ball draw out?
Standard that is 8-10 seconds draw out per ball;
10:Can you add the TV monitor on the different machine?
Yes, can add audio/video function;
11: Are you factory?
Yes, we are lotto drawing machinemanufacture, we can customize the software,color,size,hardare as your requirements;
12:How is your package?
Pack by seal wood box;
13: Can put LOGO on the machine or the ball?
Yes,put logo on the machine that is for free; put logo on the ball need extra charge;
14: How is Imyjoy lotto after service?
One year warranty; if it is damaged by non-human factors, we will provide free accessories for repair within one year.
All lotto machine are customized and do not provide return service.;
15:How to ship?
Normally ship by sea, by air, by express(Fedex, DHL etc.)
Posted on

Friday, 01 July 2022

Posted on

Friday, 01 July 2022

Posted on

Friday, 01 July 2022